Pet care is a continuous growing industry. The ripple effect of natural and sustainable ingredients is a priority in personal care products.   This is why pet owners translate the same thought process when it comes to our furry loved ones. 
Advanced Cosmetic Research Laboratories formulating team has developed products keeping this in mind.  Our vast library of formulations have an extensive variety that includes equine pet owners and farm animals.
ACRL innovations target various conditions and benefits using innovative ingredients such as Willowbark Extract, Selaginella Lepidophylla Extract (also known as the resurrection plant), Hops and Lactobacillus Bulgaricus Ferment Filtrate. 
Starting your own pet care product line has never been easier.  Our turnkey service allows start-up brands to focus on growing their custom private label pet product online or via brick-and-mortars instead of sourcing and storing bottle components.  ACRL prides itself on the ability to compete for your business with cost-effective solutions from turnkey bottle components to your finished good cost.  While ACRL have grown to become a Full Service Contract Manufacturer, we specialize in scaling-up Emerging and National Brands with our 350,000 Gallon monthly capacity.
---
capabilities
Hydration
Soothing Properties
Hot Spot Treatments
Conditioning
Shine
Volume
Detangling
Odor control
Wound Care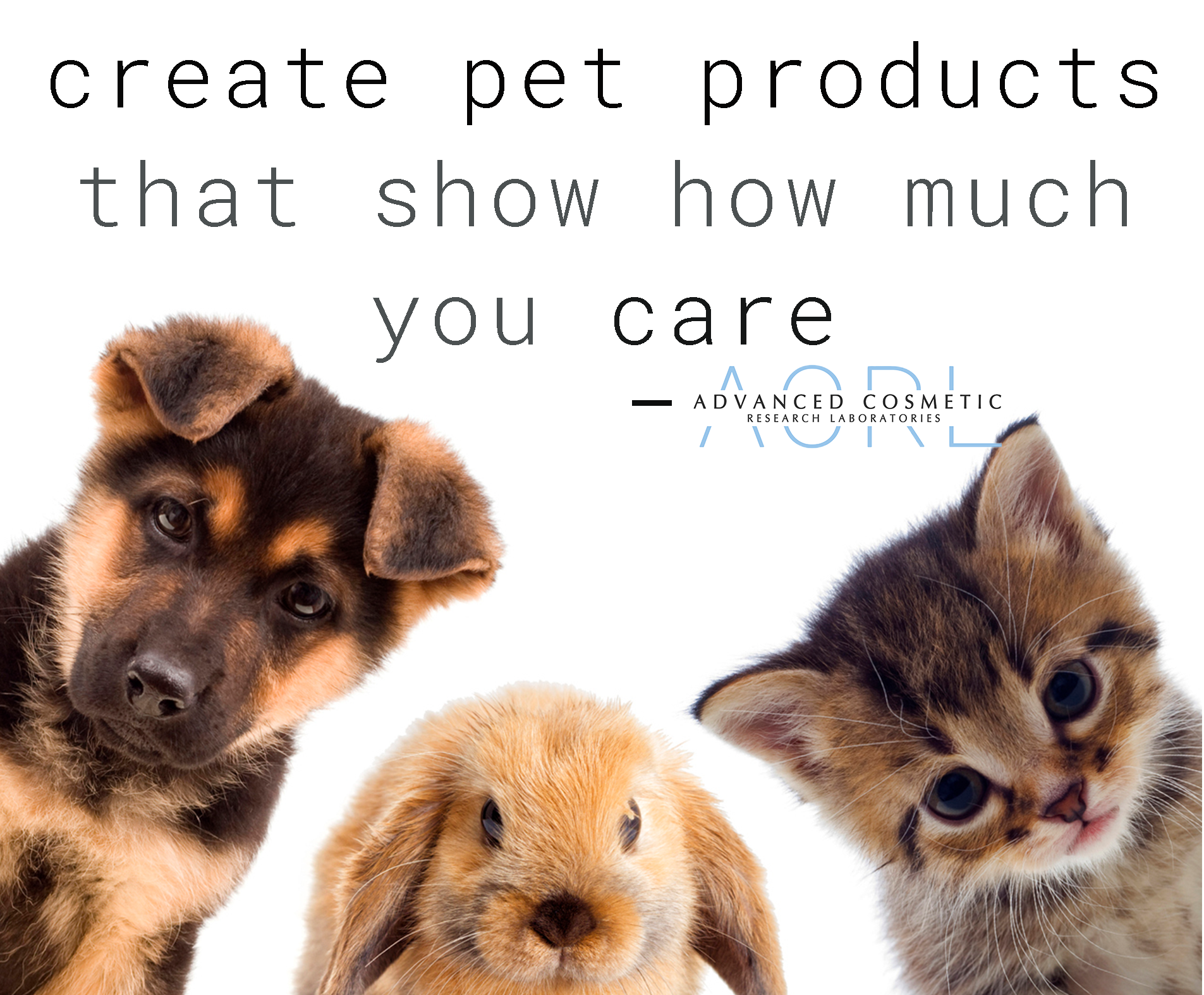 ---
Whether you start with one hero product or a full line of pet products, ACRL will guide you through the process.  
Advanced Cosmetic Research Labs is a custom private label contract manufacturer located in Chatsworth, Ca. USA.  To get started, please email marketing@advancedcosmeticlabs.com and one of our Contract Manufacturing Representative will connect with you shortly.  FDA Registered Contract Manufacturer.  Established in 1976 and continues to be family owned and operated. 
Learn more about how to custom private label your pet products here.